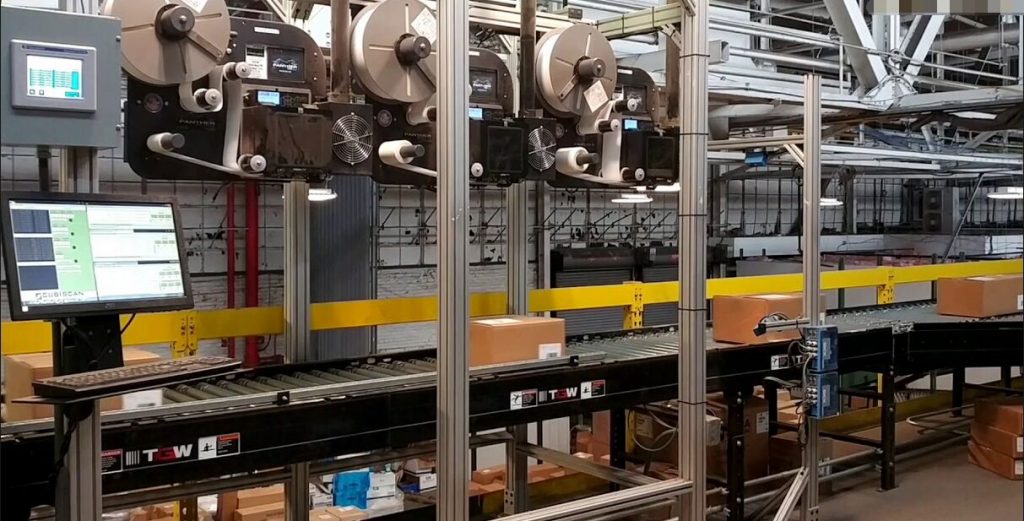 Barcode Solution Case – Cubing & Weighting
Project Overview
A well-known logistic company is facing a issue of manually measuring a huge number of carton boxes in daily operation. Warehouse staff needs to measure every handled carton box  and need to input the size of each carton for quoting price to customers. As it is manually measured, inaccurate measuring errors and slow workflow cause inefficient operation, and the process is time-consuming that need many staff to operate in a fixed time frame.
Client Sector
Logistic, transportation and warehouse storage
Product
Cubing and Weighting Machine
Barcode Solution - Data Capture Automation
Million Tech provided an automatic solution to capture data for measurement and integrated to the client's existing back-end system. The emulator could perform keyboard emulation automatically to integrate with customer's system, so that the affection of the daily operation is minimized as existing system is still worked, and no need to train all staff again for this new software integration.
For individual carton (by air transportation, which different in size), carton ID is associated with cubing data that is auto fit to the system. For same pilot size (by sea shipment), data can be input into device without changing the existing software.
Result / Feedback
Cubing and Weighting Machines provided by Million Tech that helped the client to streamline the daily operation in measurement of carton boxes and enhanced the data accuracy by digitizing the process of client's operation. Manpower is saved as part of workflow is replaced by machines. The operation flow became smooth and systematic, and collected data are easy for warehouse to keep record as report and for further analysis.