RFID Tag
A RFID tag system uses tags, or labels attached to the objects to be identified. Two-way radio transmitter-receivers called interrogators or readers send a signal to the RFID tag and read its response.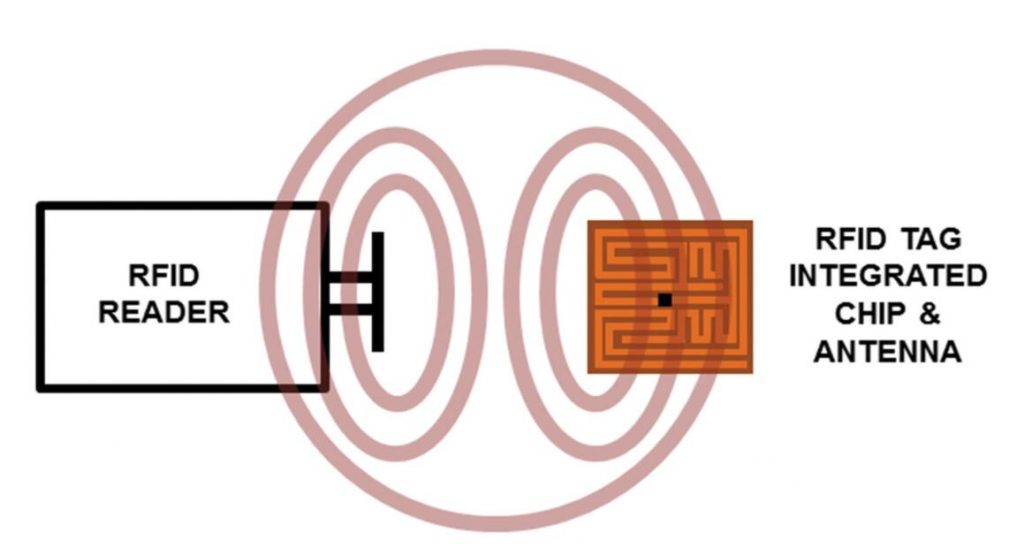 A Radio Frequency Identification Tag (RFID tag) is an electronic tag that exchanges data with a RFID reader through radio waves.
Most RFID tags are made up of at least two main parts. The first is an an antenna, which receives radio frequency (RF) waves. The second is an integrated circuit (IC), which is used for processing and storing data, as well as modulating and demodulating the radio waves received/sent by the antenna.
A RFID tag is also known as a RFID chip.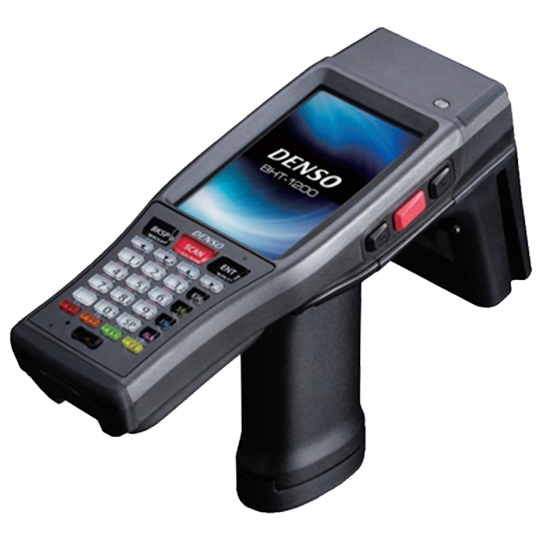 RFID Tag Reader: BHT-1281QULWB-CE
Scanning speed Working hours reduced by 90% or more (compared to use of bar codes)
BHT-1281QULWB-CE is a high-powered handy terminal with an overwhelmingly high scanning speed. It can scan more than one RFID tag simultaneously, and accordingly, the work can be completed in a short time. Furthermore, the circular polarized antenna enables 360˚ scanning and scanning of RFID tags facing in different directions.
Scanning distance Class top level approx. 5m
BHT-1281QULWB-CE achieves class top level long-distance scanning of approx. 5 m. With its broad-range scanning capability, it can easily scan RFID tags of goods placed even in high places, contributing to a significant improvement in operational efficiency.
How Does A RFID Tag Work?
Reader transfers energy to the transponder by emitting electromagnetic waves throught air.
Transponder uses RF energy to charge up.
Transponder receives command/data signal and responds accordingly.
Reader receives transponder response and process accordingly ie. sent to a host computer or external devices through its control lines.
RFID Tag Applications
Here's 7 fascinating RFID Tag Uses for your inspiration and consideration:
Fashion: smart fitting rooms
Amusement parks: no-swipe ticket passes
Casinos: Robbery-proof chips
Sports: loss-resistant golf balls
Guns: safety products
Car rental: no-waiting vehicle returns
Health care: a hygiene solution
For more information about how RFID tag works and how to integrate this technology into your business processes, read our RFID Solutions.
Ready to start using RFID tag in your business? Feel free to contact us or call us on +852 2784 2868.