RFID SMART DISPLAY BOX
RFID Smart Display Box allows customers to interact with the product(s) without a salesperson. The customer simply picks the product(s) up and the display box will automatically display different kind of additional advertising information (i.e. features, benefits, promotion) via Text and Images. The display box can be used for displaying various products, for example, Wine, Cosmetics Products and Luxury Products, etc.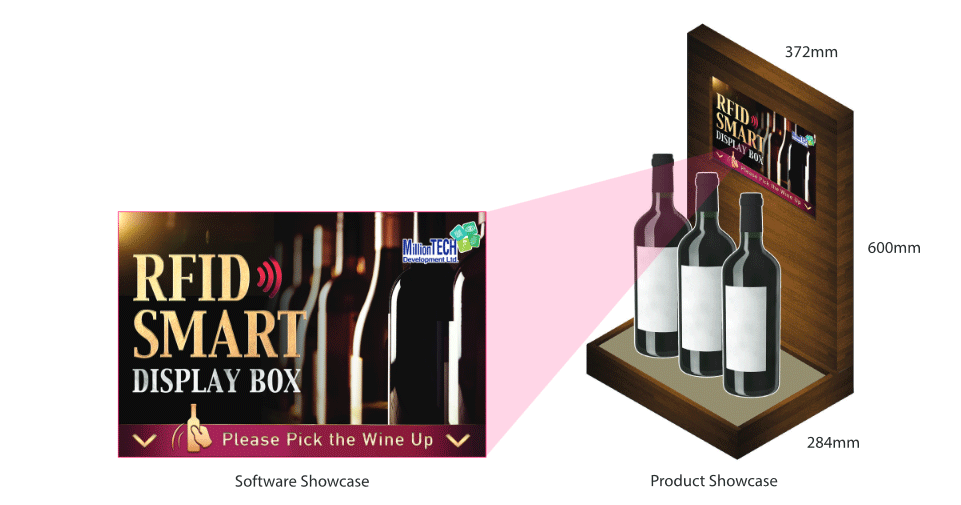 Grabbing Customers Attentions

Innovative and interactive shopping experience of products that grabs customers focus to the products' information shown on display box.

Unique Customer Shopping Experience

When using innovative display methods, customers are attracted to the products from the display box which allows customers to quickly learn about the product features.

Delivering Brand Message Consistently

All brand messages can be delivered consistently across all branches even without a well-trained salesperson through different types of media content – Text and Images.

Conducting Customers Preference Research

For recording customer preference (daily count of customer pick up of each product) through the display box, the brand can view the statistics for fine-tuning Marketing Strategy for specific customers.