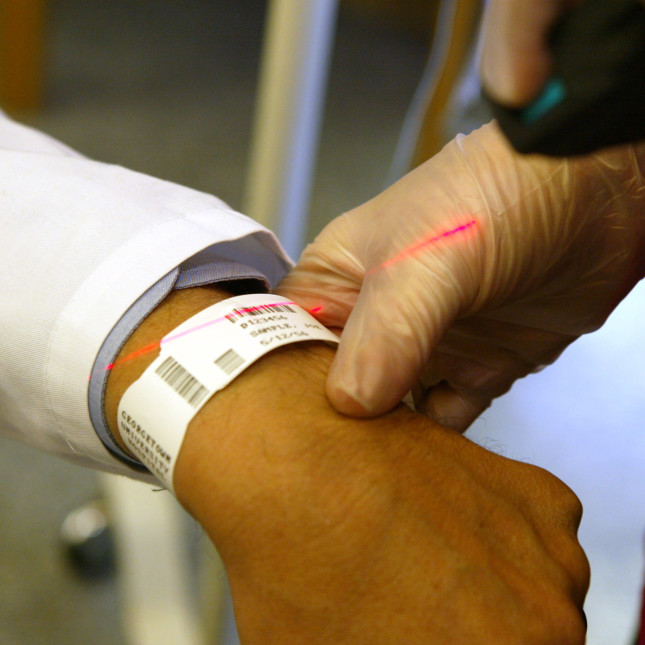 Barcode Solution Case – Unique Patient Identification for Hospital Authority
Project Overview
In-patient safety is an important issue in hospital that "Unique Patient Identification" is developed for managing high risk process of Hospital Authority.
Client Sector
Medical and Healthcare Services of Government
Product
Wristband Barcode, Handheld Terminal
Barcode Solution - Data Capture Automation
A solution for matching patient's wristband barcode and corresponding job is provided to Hospital Authority. Staff can use handheld terminal to scan patients' wristbands and verify the patients' identity. After the implementation, patient safety is assured and no accident reported. The solution is further deployed to other usage, such as medication. During drugs prescription, nurse can retrieve the information of patient's wristband from tablet, which recorded the medication list belonged to the patient. The double-check procedure avoids wrong drugs dispense and manual error.
Result / Feedback
The solution helped Hospital Authority to enhance the process of patient's identification (UPI) and medicine distribution (In-patient Medication Order Entry, IPMOE)  process which minimize the risk of manual error, and this solution has deployed to all public government hospitals now.